Welcome to business people in Canada!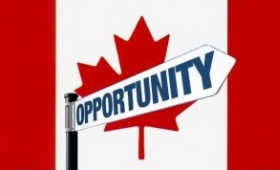 Welcome to companies, foreign business people and collaborators in international trade wishing to participate in the first Canadian blog helping foreign companies to establish themselves in Canada in the following "CIE" areas:
Construction;
Real-estate investment projects;
Renewable energy.
This blog allows you to get information for doing business in Canada. Articles in this blog are published in French, English, Russian or Spanish, all of this depending on your native language. You are welcome to send us your own article.
Articles & comments may relate to:
Businesses from your country in Canada;
Questions for other participant;
Novelties;
Ads concerning your services;
Reports or links to other sites;
Contacts;
Invitations;
Solutions and experiences for investments & business in Canada;
Business strategies;
Advice;
Sources of motivation;
Examples of successful cases;
Capsules of legal notices;
Financial information;
Topics on Business Immigration to Canada;
Topics related to Foreign Trade between your country and Canada.
The aim is to:
1) Inform clearly: to help companies wishing to internationalize to find sources of information practices and groups of professional experts in international trade with Canada;
2) Use Canada as a commercial and business platform;
3) Propel foreign companies and business people to success in Canada and provide access to business immigration to Canada.
And this in the areas of construction, real-estate projects and renewable energy.
Do not hesitate to contact us!
Daniel Dargis, Engineer, President, international consultant to foreign companies in Canada.
www.montrealcie.com
www.dargisconstruction.com
www.canada-visa-business.com
www.toituremontrealroofers.com
www.constructionmaisonneuve.com
www.renovationsoussol.com
www.renovationcuisinesalledebain.com
www.ingenieurmontreal.com
www.constructiongaragemontreal.com