Office in Canada for business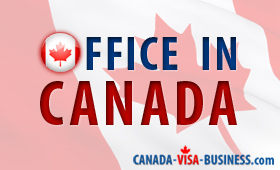 Several factors are to be considered in choosing an office to do business in Canada. Location is certainly the most important factor in choosing a business office. Business people from abroad often lack objectivity by letting themselves being influenced on the choice of a business location by giving priority to language facilities, proximity to family or friends already living in Canada or by information obtained from people who have no business experience or business in Canada.
Canada is the second largest country in the world. Contrary to what business people from abroad may think there are very large differences between the five major Canadian cities such as Vancouver, Calgary, Edmonton, Toronto and Montreal from the standpoint of the benefits and opportunities offered by these cities in the choice of location of a business office. The consulting firm in business, marketing and construction, Construction Daniel Dargis Inc., informs and guides business people in choosing, renting and setting up business offices in Canada.
Factors to consider in establishing a business office in Canada
Each one of the five largest cities in Canada has its own peculiarities and advantages depending on the type of business that one wants to do, the clientele to join, investment opportunities sought and the budget made available. It is important to know these areas well in order to make an informed choice. Whatever, the essential elements to consider when choosing a place of business are :
The location, site and proximity of :

the services ;
your Canadian business partner ;
your future investment projects ;
the customers aimed at ;

Convenience to reach the office at any time of the day and park there easily ;
The price normally paid monthly or yearly and the rental terms committed to as a tenant in the short or long term ;
The required base budget for furniture and office equipment such as furniture, computers, Internet, software, stationery and decoration ;
The budget for secretarial, accounting and administrative staff ;
The marketing budget ;
The budget for the projects staff ;
The maintenance budget.
One way to save and obtain support for business in Canada is to make a deal with an experienced Canadian company that allows you to share its office while informing and guiding you in the business community in Canada. Construction Daniel Dargis Inc. provides to business people its offices and some of its staff to help business people to start a business in Canada. This allows new business people to avoid investing heavily in office rent, purchase of equipment or employment of personnel. In this way the new business people can benefit from a fully equipped business office in Canada, own their own business mailing address and organize meetings and business trips to Canada.
Do not hesitate to contact us!