Propelling foreign companies and business people in Canada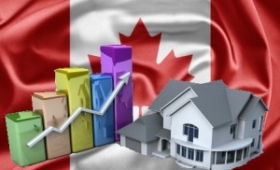 For the benefit of our readers outside the field of business, foreign trade, internationalization of business and foreign investment in the sectors of construction, this short article includes a directory of links to interesting articles on the Canadian market in the areas of construction, real-estate projects and renewable energy.
These articles talk about different topics related to the opportunities that Canada represents to foreign countries in order to take advantage of the economic potential of Canada, such as: job opportunities for professionals and workers and projects obtained by companies from Spain, France, China, Brazil and other countries in Canada.
This article aims at, first, better informing with practical examples of current business situations in Canada and then find solutions adapted to the internationalization of other companies and business people who wish to settle in Canada.
Since 2011 up to now in 2013, while countries such as Spain, France, the United Arab Emirates and even the United States seek solutions to revive their economies, Canada has been experiencing a "boom" in construction projects. The Quebec and Canadian government have announced big plans for the next 25 years and are looking for foreign workers and foreign companies to build projects in Canada.
Here are a few examples of articles:
1) A video report with the Cisco CEO: Canada # 1 for investment;
2) Sales in the manufacturing sector are increasing in Canada;
3) The Canadian economy grows faster than expected;
4) The Canadian oil sector brings many benefits;
5) Canada offers a special visa for entrepreneurs;
6) According to the Spanish newspaper "El País": Canada is looking for 320 000 construction workers for the next 8 years;
7) The "Plan Nord": An ambitious project for 25 years;
8) Why invest in the Canadian energy sector;
9) The new rules for investment in Canada help foreign companies;
10) Amancio Ortega, the world's richest Spanish businessman, helps Spanish students to study in Canada;
11) Elecnor Spain gets a 250 million $ contract in Canada to build a 100 MW wind farm;
12) OHL, a big Spanish company, participates in the construction of a subway in Toronto and the largest francophone hospital in Canada;
13) The jackpot for the Spanish firm ACS in Canada with the construction of a 1620 million Euro subway from 2013 to 2018;
14) China is developing the largest mining project in the history of Canada;
15) French companies in Quebec and Canada;
16) Russian-speaking companies in Canada;
The internationalization of foreign companies to Canada with the help of experts can be a solution in the search for work, projects, access to Canada and North America for your family business or for the recovery of the economy of your country through foreign trade.
Do not hesitate to contact us!
Daniel Dargis, Engineer, President, international consultant to businesses and business people in Canada.
www.montrealcie.com
www.dargisconstruction.com
www.canada-visa-business.com
www.toituremontrealroofers.com
www.constructionmaisonneuve.com
www.renovationsoussol.com
www.renovationcuisinesalledebain.com
www.ingenieurmontreal.com
www.constructiongaragemontreal.com