Business opportunities in Canada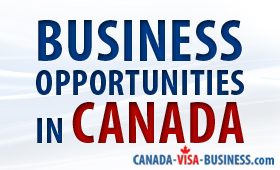 Finding investment opportunities in Canada requires some knowledge of the business environment in Canada, and qualities. The Canadian consulting firm in business, marketing and construction, Construction Daniel Dargis Inc., offers you a Business Centre in Canada which, firstly, informs business people on the practical business environment in Canada in the areas of real estate, construction and architecture, and secondly, provides the tools to realize their projects through licenses and permits, business offices, sales representatives, a team of legal experts, administrative and project management staff, construction equipment and warehouses for the storage and distribution of products. Whether it is to build new dwellings and housing projects on land in Canada, buying old buildings and transform them for resale, distribution and sale of construction materials, establishing a business office in Canada or set up a factory in Canada, Construction Daniel Dargis Inc. offers solutions.
As part of the required knowledge of the business community to do business in Canada, Construction Daniel Dargis Inc. informs you about :
Habits concerning patterns and trends in consumption of your future customers ;
The laws and regulations of the construction sectors ;
The NBC National Building Code and other technical and construction standards ;
The sales people and local businesses that can help you with your projects ;
Strategies and means of marketing.
Having knowledge of the business community is not enough. You must also have the tools and resources to carry out your projects. Your capital will help you start and build your project, but other qualities and tools will be needed to compete and achieve ROI.
Qualities and tools we offer to business people in Canada :
Boldness and a team to reach out to customers or real-estate sales people even before properties are for sale and thus finding investment or sales opportunities ;
An image and reputation in local business in Canada to inspire confidence and obtain projects ;
A fully equipped business office at your service in Canada ;
A marketing team which custom builds all the elements of your campaign to sell your products, projects and services ;
A team and a network experienced in construction and renovation in Canada, such as engineers, architects, designers and general contractors.
Business objectives in Canada :
The Dargis Business Centre helps you so that your business goals in Canada are met by acting as :
A real-estate developer to buy land and build projects ;
Investors to purchase properties for resale in the long term ;
Achieving success with telephone interviews or in person ;
A renovator-reseller buying old buildings and transforming them for immediate resale ;
A distributor of materials or equipment for construction and in energy performance ; or as a
Manufacturer of materials, building systems and equipment for the construction industry.
Do not hesitate to contact us!