Business Center Montreal Quebec Canada for immigrant investors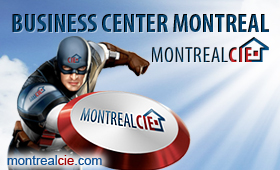 The new MontrealCIE.com Business Center in Montreal, Quebec, Canada, assists the immigrant investor program by providing resources for foreign and local investors and property developers who do not only look for business opportunities in Canada but also for the means and the team to achieve them. A team of searchers for land and buildings, engineers, designers and architects is in direct contact with investors looking for a place to build their housing projects, multi-storey buildings or building complexes on a large plot of land in Montreal and elsewhere in Quebec.
Steps to realize a real-estate and construction project by an investor
1) The first step is to search for the location of the land or the building. It is useful to well know in advance the rules of urbanization and zoning because Montreal, like most cities in the Province of Quebec, segments the city in various building areas such as: residential, commercial, low-storey, multi-storey buildings, with parking space required on the grounds or free on the street, and many other conditions. Once it knows which building the investor wants to build the MontrealCIE.com Business Center in Montreal seeks the relevant location by directly contacting the property owners to negotiate a price.
2) Once the location has been found and just before proceeding to purchase the building, architects and designers work on the modeling of the building by making sketches and 3D model proposals on a budget in order to determine a few proposals for construction. These proposals are submitted to the municipality to obtain a pre-approval to build. Thereafter, the investor, knowing the location and budget and with pre-approval from the municipality, can then proceed with the purchase of the site for the project.
3) The MontrealCIE Business Center in Montreal then handles the architectural and engineering plans while respecting the budget and taking care of the innovative design.
4) Finally, as a last step, the team of the MontrealCIE Business Center in Montreal construction is responsible for the project management.
The MontrealCIE.com Business Center in Montreal is the only one of its kind in Canada led by a Canadian engineer for foreign and local Canadian real-estate investors who want to find, under one and the same roof, all the resources to find and build real-estate projects in Montreal, in Quebec and in Canada.
Do not hesitate to contact us!